Sports Marketing
Interested in a marketing career in sports working for a team, league, event, or sports marketing agency? Learn about opportunities in sports marketing with classes and real-world projects to prep for internships and entry-level career opportunities.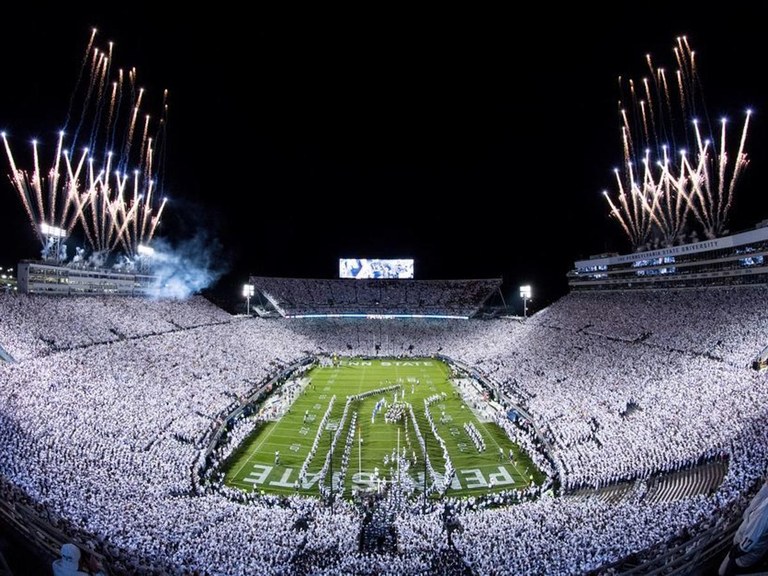 Sports Marketing Opportunities in the Marketing Major
Gain a flexible foundation to hit the ground running and pursue your passions
Interested in a marketing career in sports working for a team, league, event, or sports marketing agency? Marketing students at the Penn State Smeal College of Business will enhance their portfolios for career opportunities in sports marketing and business, sponsorship, media, and sales as a part of either the Business Development and Sales or Strategic Insights and Analytics specialty tracks in the marketing major.. The sports industry is competitive, and it is necessary for students to network and build relationships while pursuing an undergraduate education.  Those experienced in sports marketing confirmed that classes about sport marketing better prepare graduates seeking entry-level jobs in the industry.
Employment of advertising, promotion, and marketing managers is expected to grow significantly by 2026
Smeal marketing majors entering the workforce after school secure competitive starting salaries which are dependent on industry, location and company. Many alums become managers and executives later in their careers.  More on career options and salary statistics of marketing careers and Smeal marketing graduates
Smeal Marketing Alumni in Sports Marketing
Some of our Marketing Alumni that built careers in Sports Marketing are, but not limited to:
Commissioner of the National Women's Soccer League, formerly Senior VP of Marketing for the NFL and Chief Marketing Officer of the Olympics
Executive Vice President and co-founder, Sales and Marketing, Elevate Sports Ventures
Vice President, Linear and Programming Revenue, Fox Sports
Senior Marketing Director (College Football, College Gameday, & College Football Playoff), ESPN
Senior Director, Global Marketing Partnerships at National Basketball Association (NBA)
Senior Account Executive, Los Angeles Rams
Inside Sales Associate, New York Yankees
Global Product Line Manager, Basketball Footwear at Under Armour
Director, New Business Development at New York Mets
Director for Business Development, Pittsburgh Pirates
Director of Event Presentation and Fan Experience, University of Virginia Athletics
Director of Client Relations, New York Jets
Coordinator, Marketing Engagement, Philadelphia Phillies
Associate, Sports Marketing and Sponsorships, KPMG
Marketing manager and senior management roles in the aforementioned roles
Core Courses in Sports Marketing
MKTG 443 (3): Sports Marketing This course will focus on how companies develop, execute and measure marketing strategies and tactics to use sports teams, facilities, leagues and other organizations to market their products and services domestically and internationally to consumers and business partners. The course will examine the marketing strategies employed by sports teams and leagues. Since sports involves consumers, businesses and other organizations, this courses will cover B2C as well as B2B marketing. A guest speaker series will provide additional professional perspectives on a variety of unique aspects of marketing particular to sports. Reading Sports Business Journal, the most highly regarded source of news by sports industry employees, will further expand this knowledge base as will current news events related to the industry.
MKTG 449 (3): Sports Business Market Strategy Introduces students to strategies for overcoming the unique business challenges faced by the sports industry, especially those pertaining to marketing strategy.
Full Marketing Course List and Descriptions offered at the Smeal College of Business
Minor in Sports Studies
The Sport Studies minor at Penn State explores how the commercialization of sport effects the way it is marketed and the extent to which economic incentives shape sport and how other businesses use sport. The minor also employs sport to explore the relationships between multiple knowledge domains - from the Arts, Humanities, Business, Law, and the Sciences (including the Health Sciences, Natural Sciences, and the Social and Behavioral Sciences) - that provide a broad overview of the world we inhabit.  Marketing majors can add the Minor in Sports Studies as a complement to their sports marketing classes.
Information about the Sports Studies minor at Penn State University
Opportunities Outside the Classroom
Penn State American Marketing Association (PSAMA)

PSAMA earned the AMA International Chapter of the Year award in 2020-21
About PSAMA, including a Sports Marketing division
Marketing majors concentrating their studies in Sports Marketing have opportunities to further their experience participating in PSAMA. Penn State Sports Marketing Association includes a Sports Marketing Division that aims to provide members with hands-on experience in the sports industry that will set them apart when looking for internships/jobs.
Penn State Sports Business Conference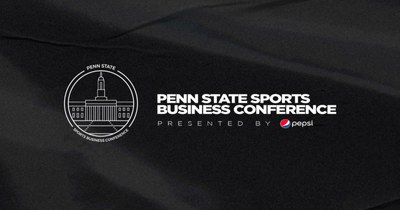 The Penn State Sports Business Conference was created in 2017. Founded by exceptional undergraduate students with diverse backgrounds, we come together for a common goal. We pride ourselves in Inspiring others, Motivating each other, and Educating all that are interested. WE ARE committed to changing the game for the Penn State Community. PSSBC gives endless opportunities in a professional setting that encourages students to pursue a career in the sports industry while utilizing our largest alumni network to create those relationships.
Penn State Sports Business Club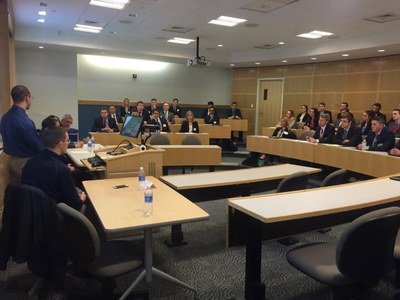 The Penn State Sports Business Club fosters the growth of students' knowledge in the sports industry through professional lectures, workshops, and other networking opportunities that aim to provide members with internships and careers in the sports industry and related fields