2022 Smeal Undergraduate Sustainability Case Competition
Spring 2022 Undergraduate Case Competition Finalist and winners
The 2022 Undergraduate Sustainable Business Case Competition was organized by the Center for the Business of Sustainability, Smeal Diversity Enhancement Programs, Lincoln University, and Morgan State University.
After over 20 teams registered, the following five teams earned a place in the finals to compete for first ($3,000), second ($2,000), and third place ($1,000).
Morgan State University
Lincoln University (the team was unable to participate in finals)
Penn State Lehigh Valley
Penn State Smeal College of Business (two teams)
The case focused on Covid-19 and issues associated with vaccination availability, accessibility, and acceptability. People of color in the United States have been disproportionately affected by Covid-19 and yet these communities also have faced the largest barriers when it comes to gaining access to vaccinations—and relevant, effective education about the benefits. According to the Rockefeller Foundation research, a third of vaccines have gone to people of color, and 90 million more need to get the vaccine to achieve vaccine equity. What more can businesses do to help the country achieve vaccine equity?
Download and view the case here.
Results of the Finals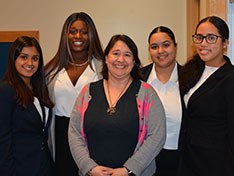 First Place
Penn State Smeal College of Business Ethical Thinkers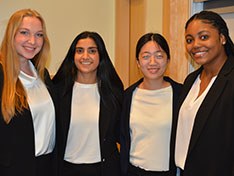 Second Place
Penn State Smeal College of Business NLCG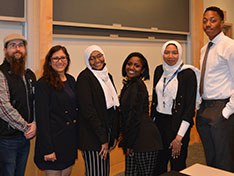 Third Place
Morgan State University's Team Z Consulting