About Us
About the sustainability initiatives and the Center for the Business of Sustainability at the Penn State Smeal College of Business. This page also contains the Center's response to the COVID-19 crisis and directs to Penn State's official resources.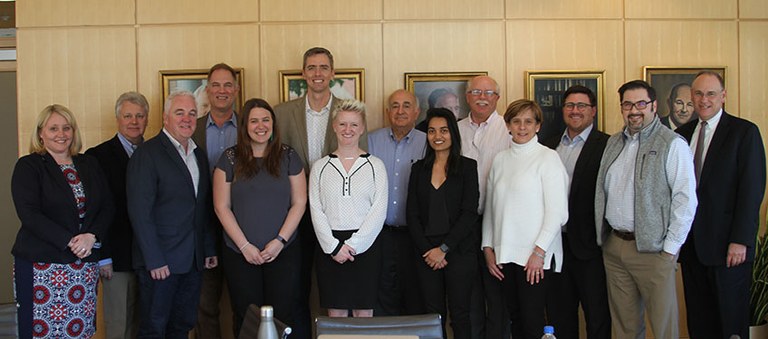 Erik Foley is the Director of the Center for the Business of Sustainability. Before coming to Smeal, Erik was the Managing Director at Penn State's Sustainability Institute, the mission of which is to integrate sustainability across all major functions of the university: research, teaching, outreach and operations.
Our vision is that Smeal will be a top‐ten business school in the area of sustainability through our teaching, research, and outreach.
Consisting of the directors from six of the college's research centers, two associate deans, and other key faculty, the Sustainability Council meets regularly to develop new collaborative initiatives, further the college's sustainability agenda, and encourage cross-disciplinary programs.
Advisory board members lend their experience and expertise to the Sustainability Council and serve as conduits to the latest corporate developments in sustainable business practices. The board assists in guiding Smeal's sustainability agenda by helping to match the college's strengths with the sustainability issues that the board members encounter as they lead their corporations' sustainability efforts. The board also benchmarks Smeal's sustainability efforts with those of other business schools, identifies essential sustainability research areas, explores collaborations with other University sustainability initiatives, and evaluates the college's graduate and undergraduate sustainability curricula.