Marketing Ph.D. Placements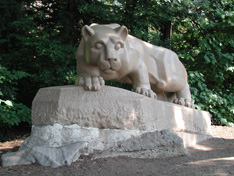 Many excellent Ph.D. students have graduated from our program over the years and have obtained jobs at high level universities. Some recent examples include:
Chen Zhou is now part of the Erasmus University Rotterdam's Erasmus School of Economics Marketing Department.
Hye-jin Kim

is now an Assistant Professor of Marketing in the Department of Management Science at the Korea Advanced Institute of Science and Technology (KAIST).
Our students frequently publish in top marketing journals with faculty members during and after they have completed their Ph.D.