Recognition of Excellence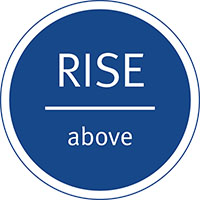 Integrity is a fundamental part of our culture. The Smeal Honor Code is a pledge that holds the community accountable for integrity and ethical behavior. It reads:
"We, the Smeal College of Business community, aspire to the highest ethical standards and will hold each other accountable to them. We will not engage in any action that is improper or that creates the appearance of impropriety in our academic lives, and we intend to hold to this standard in our future careers."
The RISE Above awards honor Smeal staff, faculty, graduate students and student organizations for their commitment to advancing Smeal's goals to promote integrity and ethical behavior.
For award guidelines, nomination process, and selection timeline, please visit the following links:
2018 RISE Above Award Recipients
Faculty Recipient:
Staff Recipient:
Graduate Student:
Student Organization: 
Past RISE Above Award Recipients
Faculty
2017 - David Cather, Clinical Professor of Risk Management, Risk Management
2016 – Ron Johnson, Senior Instructor of Management & Organization, Management and Organization
Staff
2017 - Renee Ford, Instructional Designer, eLDIG
2016 – Janet Spearly, Director, Student Enrichment and Academic Advising Manager, Undergraduate Education
2015 – Cynthia Wilcock, Administrative Support Coordinator, Business Core
Student Organization
2015-2016: Volunteer Income Tax Assistance (VITA)
2014-2015: Ascend