Event Details
An overview of the events happening during the Penn State Smeal College of Business Professional Graduate Program's LION Weekend.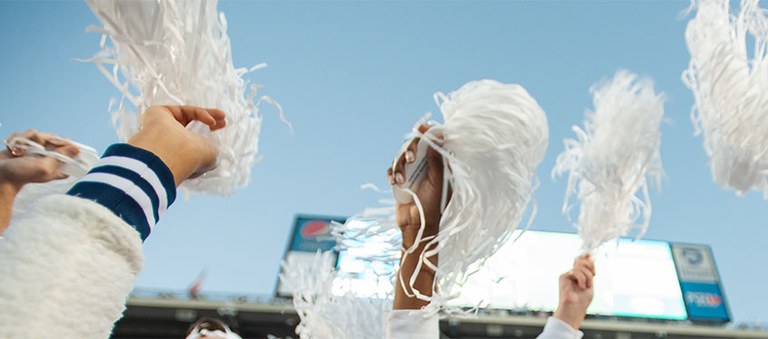 Please note that schedule adjustments, including cancellation, may occur based on changing conditions related to the pandemic and university/state regulations.
All events are optional; please register for those you wish to attend.
Come take part in a time-honored college tradition. Raise a glass with us!
During this program, your group will be guided through the course by one of our trained facilitators completing team challenges along the way. At various stopping points, our facilitators will take the time to discuss the activities with the group to ensure that we are meeting your desired outcomes. The course is specifically designed for teams to bond and develop their skills as a team. After the course is completed, the group will gather to discuss overarching themes of the day and how they may apply moving forward. The course program can take approximately 3-4 hours to complete.
Join our contemporary topic sessions delivered by expert faculty as part of our lifelong learning initiative.  The sessions will deliver cutting edge updates to help you become a better business partner.
Topic sessions include:
Putting Analytics to Work: Applying Analytical Techniques to Today's Tough Supply Chain Problems
Examples of Marketing Analytics with Traditional and Modern Tools
Leading with Impact and Purpose
Entrepreneurship: Trends and Opportunities
Students and their families are invited to join Dean Whiteman on game day for a family-friendly tailgate! Prior to the tailgate, connect with fellow PGP alumni and our Alumni Relations and Alumni Career Services staff at the Business Building for Smeal's Open House. Before the kickoff, all guests will gather to partake in an assortment of food, drink, entertainment and networking. After the tailgate, make your way to Beaver Stadium and cheer on our Penn State Nittany Lions as they take on the Auburn Tigers. Fight on State!
Our community is nestled in Happy Valley surrounded by many natural wonders. Mount Nittany, a distinctive local landmark, is named for the legend of Princess Nittany and led to the naming of Penn State's mascot, the Nittany Lion. Join us for the trek!
Please complete the required documentation necessary for attending your selected events.