Tony Horton, IBM
Profile of CSCR Advisory Board Chairperson, Tony Horton, Vice President, Operations and Supply Chain Execution, IBM Corporation.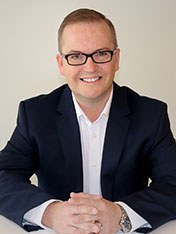 Vice President, Operations and Supply Chain Execution

CSCR® Corporate Sponsor since 1991
As Vice President of Operations and Supply Chain Execution for IBM, Tony Horton is responsible for the global manufacturing, brand and market operations, as well as overall supply chain operations to deliver and service products for clients, optimizing planning and performance. He is currently driving digital and AI transformation of IBM's supply chain, leveraging disruptive technologies to build a unique, transparent, intelligent, and predictive operating model. He is committed to advancing global skills development, inclusive leadership, and a champion of neurodiversity in the workplace.

Before his current role, Horton served as Director, Systems Brand Operations, located in Austin, Texas. He was responsible for revenue, inventory, and cost with gross profit objectives and client experience metrics. His past roles include leadership positions in business partner channel, global demand forecasting, engineering and, technical support.

Horton is recognized as a global supply chain thought leader, who delivers fast and impactful results in complex multi-cultural environments. He is an active member of the Columbia University Business School's Supply Chain Innovation Network.

Born and educated in Scotland, lived in the United Kingdom, France, and the United States, Horton is married and the father of three children.