Linda Pulli, Merck & Co.
Profile of CSCR Advisory Board Member, Linda Pulli, Executive Director, Global Supply Chain, Merck.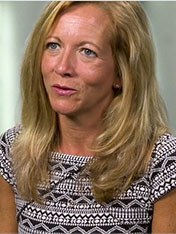 Linda Pulli
Executive Director, Global Supply Chain

CSCR Corporate Sponsor since 2016

With over 25 years in the pharmaceutical industry, Linda Pulli has held leadership positions across Merck Manufacturing.  She is an innovative problem solver, strategic thinker, and passionate about supply chain.

In Pulli's current position as executive director of Global Supply Chain for Merck & Co., she wears many hats. Pulli is the chief of staff for Global Supply Chain; responsible for the Manufacturing Integrated Risk team, leading the Merck Strategic Operations Center (MSOC), a cross-functional team for sharing external and internal information to proactively manage and de-risk potential supply chain disruptions due to logistics/transportation, global security, cyber, IT or political events for situations requiring emergent or timely response. She also leads the Merck Drone Delivery team, developing and delivering innovative solutions to deliver lifesaving vaccines and medicines via drones for last-mile delivery to patients and customers.

Prior to her current role at Merck, Pulli was the Value Chain lead for Vaccines and Women's Health products; chief of staff, Global Vaccines, Sterile, and Biologics Manufacturing; and chief of staff, Global Quality.

Pulli holds a B.S. in Business Logistics from The Pennsylvania State University. She is married with three children, enjoys running, exercising, reading, and vacationing with her family.