Jim Owens, SDI
Profile of CSCR Advisory Board Member, Jim Owens, Chief Growth Officer at SDI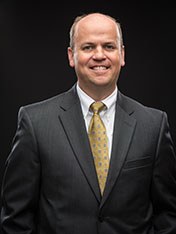 Jim Owens
Chief Growth Officer

CSCR Corporate Sponsor since 2014

Adept at building high-performance teams and establishing integrity-based relationships within highly competitive markets, Jim Owens brings a unique blend of strategic and creative thought to every engagement to foster an environment of proactive collaboration and shared value for clients and partners alike.
Owens has a passion that drives him to develop innovative ideas and strategies to help clients solve their toughest challenges. With a history of commercial and industrial business development for companies like EMCOR, Transfield Services, and IFCO, Owen's experience at creating and implementing successful and strategic value-driven solutions transcends industry sectors.
An active member of Penn State's Center for Supply Chain Research®️ since 2014, Owens has promoted the CSCR agenda through involvement in research and events – both for Penn State and co-hosted with his organization because he believes in the criticality of supply chain management.