David Vieira, CLX Logistics
Profile page of CSCR Advisory Board member David Vieira, CLX Logistics.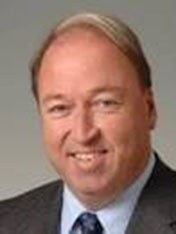 President and Chief Executive Officer
CLX Logistics

CSCR®️ Corporate Sponsor since 1992
David Vieira brings more than 25 years of executive logistics industry experience to his role as Chief Executive Officer of CLX Logistics. Prior to this role, he served the company as President and Chief Operating Officer from 2015 to 2018.

Before joining CLX Logistics, David was President and Chief Executive Officer of MXD Group, Inc., where he was responsible for defining and shaping a $300 million home delivery logistics business following a divestiture of Exel Direct from Deutsche Post World Net. In this position, he also led the acquisition and integration of the company's biggest competitor, Home Direct, Inc.

Preceding MXD Group, David spent 25 years with Exel, most recently as President of Exel Direct, Inc., a leading third-party logistics transportation company focused on the final mile delivery segment and serving major retailers, distributors, and manufacturers. He also spent 15 years in the automotive industry with Exel, leading global operations and business development teams.

David earned a BS in business management from Providence College.