Andrew Spicher, Unilever
Profile page of CSCR Advisory Board member Andrew Spicher, Integrated Planning Director, Unilever NA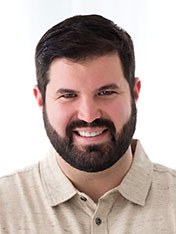 Andrew Spicher, Integrated Planning Director

CSCR®️ Corporate Sponsor since 2006
Andrew Spicher is an experienced supply chain leader with a proven track record of delivering results. He is currently the Director of Integrated Planning at Unilever NA where he is responsible for reconciling and optimizing demand & supply plans for all categories across Unilever's $12BN US business. He leads a team of 120+ supply chain professionals to deliver service, stocks, and cost ambition for 5 business groups through structured demand supply reconciliation. Andrew has a strong background in supply chain having held various planning and manufacturing roles across North America. He is known for his ability to lead teams, implement process optimization, drive change, and deliver high performance.
Outside of work, Andrew enjoys spending time with his wife (Jessica) and two boys (Owen and Caleb). He has a work hard, play hard mentality enjoying SCUBA diving when the weather is warm and skiing when cold.
Andrew holds a B.S. in Supply Chain & Information Systems from The Penn State University and MBA from Northwestern's Kellogg School of Management.