Center for Supply Chain Research™
Twenty-five years ago, The Pennsylvania State University recognized the need for a forum where industry leaders and academics could exchange ideas and advance knowledge in business logistics. In 1989, as the logistics profession was just gaining prominence, the Center for Logistics Research, renamed the Center for Supply Chain Research™, was founded to serve the needs of this growing community.
A look back . . . 25 years partnering with industry to further the study of supply chain management and address today's challenges in the field.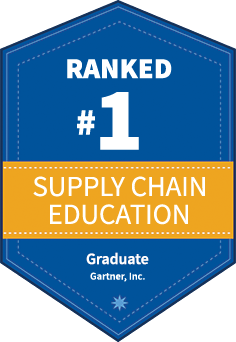 Today, the Center for Supply Chain Research™ (CSCR™) is member strong and intellectually active in many facets of supply chain management and the enabling technologies used for collaboration, visibility, and integration.
Although the Center is still firmly rooted in traditional aspects of supply chain transportation, distribution, and procurement — our research also penetrates emerging areas including topics on sustainability, low cost country sourcing, risk management, demand driven supply networks, and human behavior modeling.
Our mission is to offer the supply chain profession our very best in research, education programs, symposia, benchmarking, and workshops for executive management and leadership. It is also to support Penn State and the Smeal College of Business in achieving research and education excellence in supply chain and information systems while integrating the college into the broader business community.
Our strong academic and industrial community has made CSCR™ a leader in research, outreach, talent development and sponsorship.