Steven W. French ('83 Marketing)
2020 Alumni Award Recipient: Steven W. French '83 Marketing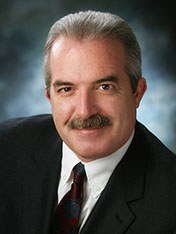 2020 Distinguished Achievement Award
Steven French is managing partner and co-owner at Natural Marketing Institute (NMI), a leading strategic marketing consultancy based in suburban Philadelphia.
For the past twenty years at NMI, French has driven global strategies and behavior change for personal wellness along with the health and sustainability of the planet. His mission is to help make the world become a better place to live – now and for future generations.
French works with many global Fortune 500 corporations, government agencies, start-up companies, and associations, across a wide range of industries to identify, validate, and monitor marketplace opportunities. He focuses his efforts on trend identification and innovation, having interviewed over one million consumers around the globe.
French has published over 200 research reports, articles, and is a contributor to worldwide media. His expertise is also utilized on a regular basis by many trade publications and over thirty business journals. He is a frequent speaker and keynote, addressing audiences at more than 100 international industry events and conferences.
Prior to NMI, French was an executive at some of the world's largest food and beverage companies, including positions at Marriott, PepsiCo, and Mars. In addition to his degree from Smeal, French holds an M.B.A. in marketing from the University of Scranton (1988). As a student at Penn State, he was president of Alpha Phi Omega, station manager at WHCB (an on-campus radio station) and Dean's List recipient.
Over the past twenty years, French has contributed a range of activities at Smeal and Penn State, including being a guest speaker in the classroom, becoming involved with the Office of the President's sustainability strategy, and participating in the Penn State Net Impact chapter. He has also been involved with Penn State's Institute for the Study of Business Markets (ISBM), attending and speaking at multiple events.