Rebecca J. Savikas ('99 Marketing)
2020 Recipient: Rebecca J. Savikas '99 Marketing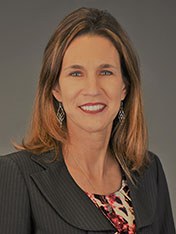 2020 Distinguished Achievement Award
Rebecca Savikas is a results-driven strategic business executive with over twenty years of human resources (HR) and sales experience across multiple industries and geographic regions.
Savikas joined Highmark Health, a $19B integrated health and wellness organization in October 2019 as the vice president of talent strategy. In 2020, she was also appointed to the role of Vice President, HR Business Partner. In her roles, she is responsible for developing and executing an enterprise-wide talent strategy focused on attracting, retaining, and developing world-class talent.
Prior to Highmark Health, Savikas spent four years as the HR director for PPG Industries, the world's second-largest coatings, and paint company, where she oversaw their $1B US and Caribbean Stores and Dealers business. Recognized for her innovative and courageous leadership, she was promoted to global HR director of transformation and was charged with leading a $40M HR transformation project. Savikas was then appointed as the global HR business partner of the $4B Automotive OEM Coatings and Specialty Coatings Materials business units and $9B Procurement function.
Prior to PPG, Savikas spent sixteen years with Eli Lilly and Company and two years with Philip Morris USA. In her HR capacity, she delivered large-scale business initiatives and positive P&L impact. Savikas also delivered $35M in sales over her career and received numerous awards for her outstanding customer results.
Savikas serves as a Big Sister in the iMentor program for Big Brothers Big Sisters of Pittsburgh and is a corporate advisor and career mentor for PA WomenWork of Pittsburgh. She is a Lion Link career coach and an alumni speaker for the Smeal College of Business.