Jonathan B. Taylor ('90 Accounting)
2021 Alumni Award Recipient: Jonathan B. Taylor, '90 Accounting, Service to Smeal Award.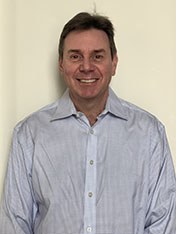 2021 Service to Smeal Award
Jonathan Taylor graduated from Penn State in 1990 with a B.S. in Accounting and immediately began his career in the audit department of Ernst & Young. In 1996, he joined Spielman Koenigsberg & Parker where he became a partner in 1999. He currently serves as the firm's technical and quality review partner. Client services include traditional financial statement audits, reviews and compilations in a variety of industries including investment partnerships, entertainment and media companies, not-for-profit organizations, retail sales and distribution, broker/dealers, publishers, real estate management and employee benefit plans.
Taylor oversees SKP's licensing and royalty department and manages examinations on behalf of fashion designers, major professional sports organizations, entertainment companies and television broadcasters. His clients include the National Football Foundation College Hall of Fame Inc., for which he was a 2018 Recipient of their Legacy Award for contributions to college football. He is involved in a multitude of special projects, including due diligence procedures related to potential acquisitions by multi-national corporations and business valuations.
Taylor is a member of the Smeal Accounting Advisory Board and is a member of the President's Circle of the Penn State President's Club. In 2017, along with his family, he established the Taylor Family Trustee Scholarship to support the financial needs of Smeal students. Taylor lives on Long Island with his wife Heather (PSU College of Education 1991), his son Matt (a 2020 graduate of Smeal and the Masters of Accounting program), and his daughter Blake, who will attend the University of Georgia in Fall 2021.