John Burke ('82 Marketing)
2020 Alumni Award Recipient: John Burke, '82 Marketing, Distinguished Achievement Award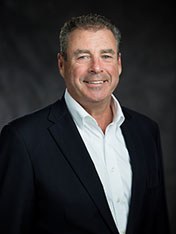 2020 Distinguished Achievement Award
John Burke is a thirty-year veteran in the food industry and has spent his career creating and executing innovative supply chain solutions for national restaurant brands. He joined the company in 1992, co-founded Hub One Logistics in 1996, and founded LXP in 2006. Both companies were consolidated under Armada in 2011. 
Armada has become the largest fully integrated logistics provider to the foodservice industry, with operations and offices around the country. Current clients range from Fortune 500 restaurant and food brands to smaller regional restaurant concepts and manufacturers. Armada's business model is founded on a deep-rooted commitment to extraordinary service to its clients by providing outsourced supply chain management solutions that create higher-performing supply networks. 
Prior to joining Armada, Burke worked for L'Air Liquide. In addition to his degree from Smeal, he holds a MSIA from the Tepper School at Carnegie Mellon University.
Burke recently completed his service on the advisory board of the Penn State Center for Supply Chain Research, and currently serves on the board for the Women's Foodservice Forum and the UPMC Hillman Cancer Center.  He formerly served on the Pennsylvania State Workforce Investment Board and the Board of Directors of the American Textile Company.