Edward J. Wilson ('70 Marketing)
2022 Service to Smeal Award: Edward J. Wilson '70 Marketing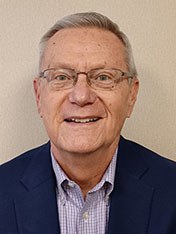 2022 Service to Smeal Award
As a wealth consultant with over forty-seven years of experience in the financial services industry, Ed Wilson has developed a diverse knowledge of the markets and the economic conditions which drive its performance. He places great emphasis on developing strategic and tactical asset allocation strategies for his clients, based on sound principles of risk and reward.
A native of New York, Wilson earned his Bachelor of Science degree from Penn State in 1970. Upon graduation, he joined Procter & Gamble as a district salesman. He left P&G for duty in the US Army as a counter-intelligence agent including service in Vietnam. After military service, he returned to P&G for two more years before embarking on his career in the financial services industry starting at Merrill Lynch in 1975.
After four years at Merrill Lynch, Wilson joined Kidder, Peabody & Co. as a vice president. He helped found the Structured Settlement Group at Kidder and ultimately became its national director. Kidder was purchased by GE in 1988, sold to Paine Webber in 1993, and ultimately became UBS Financial Services in 1998. In 2003, Wilson joined Smith Barney, the brokerage arm of Citigroup. In 2010, he joined Stratos Wealth Partners Ltd., a registered investment advisor, and LPL Financial, a broker/dealer.
Wilson is very active in the local community in which he lives and works. He participates as a board member and past president of the American Cancer Society in Cleveland. He has also served the American Cancer Society as its national chair for major gifts and planned giving.
Wilson has had a lifelong affiliation with Penn State, having served at the Cleveland Chapter's presidency for several years, on the Penn State Alumni Association's board for 12 years and as a past member and current volunteer of the Alumni Society Board for the Smeal College of Business. He is a Hammond Society member.
Within Smeal Wilson also serves as the alumni advisor to the Smeal Student Mentors and has actively mentored individual students for several years. He is also a former national president of Alpha Kappa Lambda fraternity and has served on the Chagrin Valley Arts Council.
In addition to his activities within Smeal, he and his wife Sue, are avid football fans and have been tailgating for over 40 years. Last fall they were awarded the "Best Overall Tailgate Award" by the Penn State Alumni Association during Homecoming.
Wilson enjoys spending time with his wife Susan of 50 years. They enjoy traveling, cooking, and reading. They have three grown daughters who all attended Penn State.