PwC Representatives
Bio information for representatives of PwC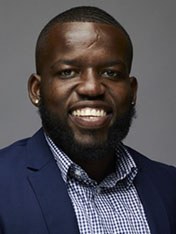 Andre Bennett, Senior Indirect Tax Associate
Andre Bennett is a Senior Indirect Tax Associate at PwC. He started out at PwC as a tax intern in the summer of 2018 and subsequently joined PwC full time.
Andre is proud to work at a firm that is always trying to impact societal well-being in positive ways. He is currently on a 9-month rotation within the company serving as a Fellow in the CEO Action for Racial Equity (CEOARE). This fellowship was the brainchild of PwC's US Chairman and Senior Partner, Tim Ryan, following the murder of George Floyd in 2020. As a fellow in the CEOARE, Andre works alongside fellows from over 100 corporations to identify, develop, and promote scalable and sustainable public policies and corporate engagement strategies that will address systemic racism and social injustice.
Additionally, Andre advocated for and helped to launch a Black Inclusion Network in our Pittsburgh office with a mission of sustaining PwC's inclusive culture, promoting career growth and professional development, attracting diverse talent, and connecting members to external community networks.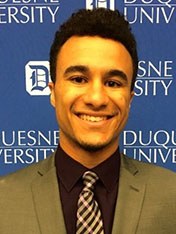 Rob Norman, Senior Associate
Rob Norman is a Senior Associate in PwC's International Tax Practice based in Pittsburgh, Pennsylvania.
The practice involves assisting in advising multinational companies on the U.S. international tax implications of a wide range of transactions such as cross-border payments, international structuring, and operating models. Rob first started at PwC as an intern in the summer of 2018 and received a fulltime offer the following year. Since then, Rob has assisted multiple clients throughout the Pittsburgh and Cleveland area and has presented various international tax topics to both internal and external audiences. 
Rob has a master's degree in accountancy from the Palumbo-Donahue School of Business at Duquesne University where he was a member of the Duquesne track and field team.  Currently, Rob assists Andre Bennett in being the co-lead of the PwC Pittsburgh Black Inclusion Network and continues to strive to create a diverse, conducive culture both on his team and within the workplace.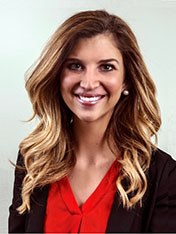 Leah Wolf, Talent Acquisition Manager
Leah Wolf is a Manager in PwC's Talent Acquisition team and leads PwC's recruiting efforts at Penn State. Prior to serving as the Penn State recruiter, Leah recruited at University of Pittsburgh and Carnegie Mellon University. While a student at Penn State, Leah participated in PwC's Elevate experience, PwC's Advance internship program, and started full time in 2014 in our Pittsburgh office in the audit practice. Leah worked in audit for 6 years before switching to recruiting in 2020.
Leah graduated from the Integrated MAcc program at Penn State. She and her family all bleed blue and white! Leah lives in Pittsburgh with her husband, 1½ year old son, Ben, and dog, Riley.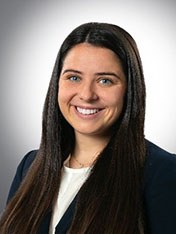 Meghan Carroll, Talent Acquisition Associate
Meghan Carroll is an Associate in PwC's Talent Acquisition team and assists PwC's recruiting efforts at Penn State. Throughout Meghan's time in recruiting, she has helped recruit students from Cornell, Binghamton, Virginia Tech, and University of Virginia. Before her time in Talent Acquisition, Meghan worked in the firm's Consulting Solutions group. Meghan has been at the firm since 2021 and graduated with a degree in Industrial and Labor Relations from Cornell University.