Kelly Palumbo
Biography for lunch keynote speaker from Johnson & Johnson
Vice President Finance, Global Transformation & Talent Strategies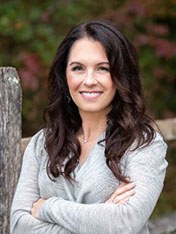 Kelly Palumbo is currently the Vice President Finance, Global Transformation and Talent Strategies. In this role, Kelly is responsible for leading the end to end deployment, project management and governance for Project SigniFi, a multi-year transformation within global finance intended to deliver global standardization, enhanced digital capabilities, and process simplification with the objective of driving an improved and optimal employee experience. Most recently, Kelly was responsible for partnering with the Global Finance leadership team in developing the SigniFi case for change.
Prior to joining the SigniFi program, Kelly recently served as the Senior Finance Director for US Skin Health where she was an integral member of the management board leading the financial strategy of the Beauty and Baby portfolios, including key mega brands such as NEUTROGENA® and AVEENO®. During her 21-year tenure at Johnson & Johnson, Kelly has held several global and cross-sector positions of increasing responsibility including leadership roles in areas such as Janssen R&D in both the Cardiovascular & Metabolism and Immunology Therapeutic areas, Mergers & Acquisitions, Janssen Supply Chain as well as other roles within Consumer and Corporate. She has enjoyed a strong record of success and has consistently demonstrated the ability to drive value-creating results, to manage complexity, and build high performing teams and partnerships. Kelly is passionate about developing talent and driving an inclusive culture. Prior to joining Johnson & Johnson, Kelly worked in the Advisory and Business Assurance Services group at PricewaterhouseCoopers.
Kelly holds a Bachelor of Science in Accounting from Penn State University and an MBA from Villanova University. She is a board member of a national non-profit organization and a Certified Public Accountant. Kelly, her husband and two boys live in the Bucks County, PA area and she enjoys running, cycling, triathlons, skiing, hiking, traveling and theater.