Hilton Representatives
Biography for representatives of Hilton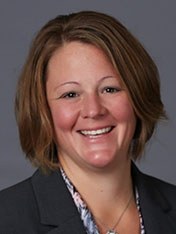 Mandy Luczak, Director, North America Corporate Recruitment Programs & Engagement
Mandy began her Hilton career 10 years ago. Currently, she leads the Campus, Diversity Recruitment & Engagement, and Volume Recruitment Programs teams. She previously served as Sr. Manager, Corporate Recruiting and Sr. Manager, Campus Team. Through her dedicated work and over 15 years of recruiting experience, Mandy has developed a passion for mentoring both early and diverse talent. She enjoys coaching girls' basketball and is a proud mother of two children and two fur babies. Mandy is from Pittsburgh, PA but now resides in Cleveland, OH. She holds a BA from Gannon University in Business Administration.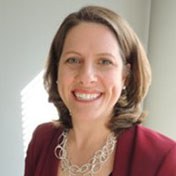 Meredith Moore, Senior Manager, Programs & Engagement
Meredith joined Hilton in 2019. Her patchwork of experience as a teacher, stay-at-home mom, program manager for non-profits, and professionally trained volunteer for military spouses and families all culminate in her new role as Senior Manager, Programs and Engagement. Elevating people's potential is her passion and she can do this through Diversity Recruitment Engagement and Campus Programs! Meredith hails from Ohio and now lives in Burke, VA with her husband and three college-aged kiddos. When she's not building one pagers, you can find her Snapchatting with her kids, sipping great wine, cooking, or reading a great novel.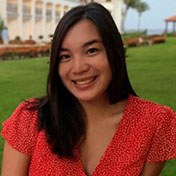 Tracy Chan, Senior Associate, Campus Programs
A New York City native, Tracy now resides in the D.C. area. She received her BS in Hotel & Lodging Management and her MBA in Organizational Leadership from Johnson & Wales University. While in school, she was involved in the National Society of Minorities in Hospitality, serving as her local chapter's President from 2019-2020. From this experience, she developed a passion for professional development, aiming to help students become the best hospitality professionals they can be. In her current role, Tracy plans and executes Hilton's Summer Corporate Internship Program, as well as manages Hilton's university relationships. In her free time, Tracy enjoys traveling, trying new coffee shops, and spending time with family & friends.