Altria Representatives
Bio information for individuals representing Altria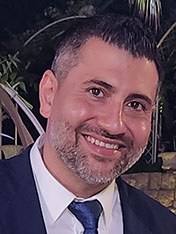 Hussein Elzein (he/him), Sales Manager & Inclusion, Diversity, and Equity Leader
Hussein Elzein (he/him) is a Lebanese American sales manager and a business management degree holder with over 12 years of experience in sales and business development. He lived half of his life in Lebanon where he was born and raised, and the other half between USA, UAE, and Nigeria.
He is a huge soccer fan who enjoys traveling and spending time with his family, and is currently living in Dearborn Michigan with his wife Fatima and 2 daughters Julia & Maya. Hussein excels at motivating others to achieve record sales through communication, clear set goals and development opportunities. He is recognized for his ability to build relationships with stakeholders, analyze data, utilize industry knowledge, and implement forward-thinking solutions that fulfill customer deliverables and exceed sales goals.
Hussein is a dedicated Inclusion, Diversity, and Equity leader who is committed to driving positive change with a vision of cultivating safe, inclusive workplaces where employees feel empowered to embrace differences and live authentically. He is also a Co-chair for Advancing and Retaining Asian Talent committee at the EAST employee resource group within Altria, where he grew leadership capabilities through facilitating numerous trainings related to Asian Advocacy and the Arab American culture. Both trainings covered avoiding implicit bias, stereotypes and microaggressions when dealing with trade partners, which helps in breaking cultural barriers and strengthening partnership with the trade.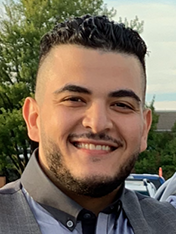 Fadel Al-marsoumi (he/him), Sales Manager & Inclusion and Diversity Leader
Fadel Al-marsoumi (he/him) immigrated from Baghdad Iraq to the United States in 1995 in pursuit of a better life. He graduated with Bachelor of Communications with a major in Public Relations from Wayne State University. He also obtained a Master's degree in Business Administration and a secondary Master's in Information Technology from Walsh College School of Business. Recently he's been accepted to the University of South Florida's Muma College of Business to pursue his Doctorate. After completing his MBA, Fadel ran a campaign in 2017 and was elected as the youngest councilmember in his hometown of Hamtramck, MI. He was appointed as Vice Mayor after publishing resolutions that made his city more diverse and inclusive while finally breaking the bankruptcy curse the city endured for a decade.
Fadel currently works as a sales manager for Altria where he manages accounts for four Fortune 200 operating companies. As an I&D Leader in his organization, he's trained 200 employees on overcoming culture barriers when building business relationships. Due to his leadership role in Altria's employee resource groups, he became certified in leveraging diversity and inclusion for organizational excellence from Stanford University. He utilized this training to upskill 200 business students at MSU and WSU in 2022.
In his personal time, Fadel is the Co-CEO of A&A Ventures, where he manages ten properties totaling $2 million in assets and generates an annual revenue of $230,000. He consults with planning, zoning, board of appeals and legal affairs committees to ensure that key stakeholders and investors are satisfied with monthly return on investments. All of these experiences and opportunities continue to help him grow professionally and personally. His hope is to take his knowledge and apply them both in his organization and community. He is empowered daily to chase what motivates him most, which is people leadership, culture training and strategies to grow businesses.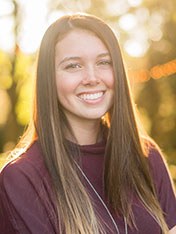 Lauren Fritz (she/her), Sales Manager
Lauren Fritz (she/her) is a Sales Manager at Altria. She recently graduated from the University of Virginia with a degree in Economics and took a full-time position with Altria following graduation. At Altria, she started her career through the Sales internship program and now plays and active role in recruiting our future Sales interns. In her current role as a Sales Manager, she works with Altria's operating companies, key accounts, and retail partners to represent our brands in alignment with Altria's Vision. Lauren currently lives in Northern Virginia. In her free time, Lauren enjoys trying new restaurants, exercising, and exploring D.C.