Arnold Scholarship Recipients
A list of Management students who have received Arnold Scholarships.
Overview of Scholarship and Application Process
Each year the Department of Management and Organization offers several scholarships to outstanding students majoring in Management, recognizing their academic achievement and involvement in the Smeal College of Business. The scholarships are funded by the Department of Management and Organization Excellence Fund, an endowment started by John M. Arnold. Mr. Arnold is the CEO of PPC Lubricants, and is a member of the Smeal College of Business Board of Visitors. The scholarship is valued at $1000. 
Scholarships are awarded each Spring semester, based upon the following criteria:
Semester 7 or 8 (senior)*
Major in management*
Minimum GPA of 3.25*
Involvement in Management & Organization Student Organizations+
Involvement in Smeal Student Organizations*
Leadership position(s) in M&O or Smeal Student Organizations+
Evidence of academic achievement through faculty-directed research or independent study groups+
Community service/volunteering+
* Required
+ Preferred
2022 Scholarship Recipients:
Carly Brodsky
Ryan Patrick Kelleher
Jada Khalil
Aubrey Miller
Ashley Risser
Audrey Shomper
**Pictures and Biographies coming soon
2021 Scholarship Recipients: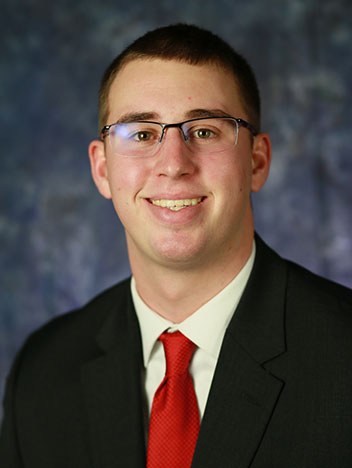 Evan Bowman
Evan Bowman is a senior in the Smeal College of Business, graduating in December 2021 with a degree in Management with a concentration in Human Capital Management. He is currently the Head Student Manager for the Penn State Varsity Baseball team, in addition to serving as a Management Major Ambassador in the Smeal College of Business and on the executive board for the Student Nittany Lion Club. Upon graduation, he will be joining GQR Global Markets in their New York City office as an Analyst in their Life Sciences division.
Alessandra (Allie) DePascale
Allie DePascale is a senior Management major minoring in Health Policy & Administration (HPA) and Legal Environment of Business (LEBUS). During her time at Penn State, she has been involved in multiple organizations on campus. Currently she is involved in Smeal Ambassadors, Tri Sigma Sorority, and is a Communications Captain for THON 2022. She has held memberships in organizations such Camp Kesem, Women in Business, and Ohana. Allie has enjoyed her involvement within the Penn State Community and is grateful for the opportunity to meet so many people. After graduation, Allie will be joining New York Life Group as an Underwriting Analyst for the Group Benefit Solutions Underwriting Program.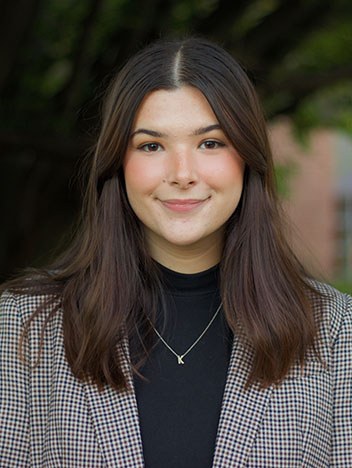 Kayla Ellison
Kayla Ellison is a senior majoring in Management with a concentration in Human Capital and minoring in Political Science. During her time at Penn State, Kayla has been an active member of the Sapphire Leadership Academic Program and the Nittany Lion Consulting Group (NLCG). After leading a team of associates as they consulted for the Center for the Business of Sustainability in Smeal, Kayla became the Director of the Nonprofit SBU within NLCG and has been serving in the role for the past year and a half. After graduation, Kayla will be working as a Human Capital Analyst for Deloitte in their Seattle, Washington office.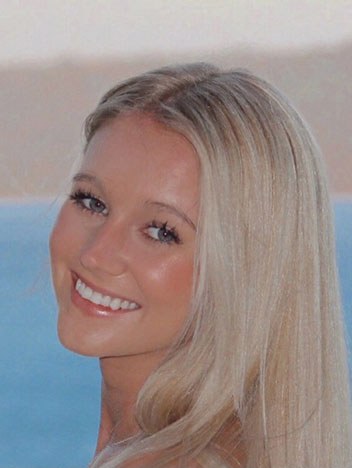 Lindsay Lord
Lindsay Lord is a senior Management major with a concentration in Human Capital, along with a minor in Marketing. I served as the event coordinator for Epsilon Sigma Alpha, a leadership and service organization that raises money for St. Jude's Children Research Hospital and Penn State's THON. I am also an Ambassador for the Management Major, where I help to plan and coordinate events that promote the major. Upon graduation, I will be joining Collabera in their Charlotte office as an Associate Account Manager.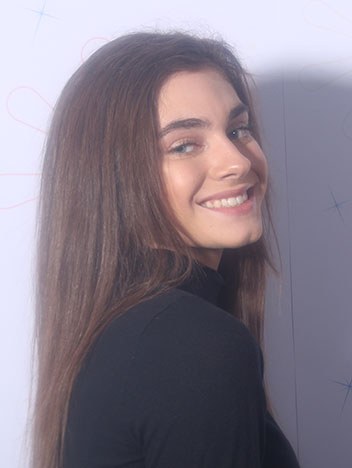 Shayna McNamee
Shayna McNamee is a senior Management Major with a focus on organizational leadership and a minor in media studies. Shayna is Treasurer for the Professional Management Association (PMA), a Smeal Student Mentor, and an Ambassador for the Management Major. This summer, Shayna was an intern for the Paradigm Property Management Company in Washington, D.C. She enjoys being outside and spending time with family, friends, and her dog. She is from Williamsport, Pennsylvania, and plans to obtain a job with a tract towards a senior management position.