Arnold Scholarship Recipients
A list of Management students who have received Arnold Scholarships.
Scholarship Criteria
Each year the Department of Management and Organization offers several scholarships to outstanding students majoring in Management. The scholarships are funded by the Department of Management and Organization Excellence Fund, an endowment started by John M. Arnold. Mr. Arnold is the CEO of PPC Lubricants, and is a member of the Smeal College of Business Board of Visitors.
Scholarships are awarded each Spring semester, based upon the following criteria:
Semester 7 or 8 (senior)*
Major in management*
Minimum GPA of 3.25*
Involvement in Management & Organization Student Organizations+
Involvement in Smeal Student Organizations*
Leadership position(s) in M&O or Smeal Student Organizations+
Evidence of academic achievement through faculty-directed research or independent study groups+
Community service/volunteering+
* Required
+ Preferred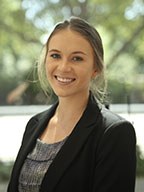 Elina Fantilli
Elina is a Management major with a concentration in Organizational Leadership and minoring in Legal Environment of Business (LEBUS). Some of her highlights of being at Penn State is her Teaching Assistant role for BA 342 and MGMT 301 and being a Management Major Ambassador. After graduation she is looking to continue her education by getting a Master's in Corporate Finance. She will be graduating this May and she is very excited to put to use what this major and this school has taught her.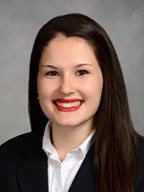 Faith Hatchard
Faith is a senior majoring in Management with a focus in Organizational Leadership. During her time in Smeal, she has been a part of the Sapphire Leadership Academic Program and Students Consulting for Nonprofit Organizations (SCNO). Her other involvements at Penn State include the Presidential Leadership Academy, Lion Ambassadors, THON, and volunteering with the Hugh O'Brian Youth (HOBY) Leadership Organization. In the future, Faith hopes to pursue nonprofit management and possibly a PhD in Social/Organizational Psychology, inspired by her professors in the M&O Department. Faith will serve as the Smeal College Marshal at Spring 2020 Commencement.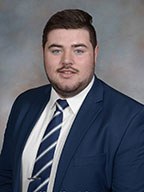 Evan Manna
Evan is a senior majoring in Management with a focus in Human Capital. He found that he wanted to work in business and also be able to work with people, so Human Resources was a good fit for him. Evan has completed two internships in the Human Resources field, one in the construction industry and one in the retail industry. During his time at Penn State he has served as a project leader and the treasurer for the Smeal Human Capital Student Consultants. Also, Evan serves as the president of the Chick Evans Caddie Scholars chapter here at Penn State, which is a national scholarship organization for deserving golf caddies across the nation. Evan will be working in Human Resources for Amazon after graduation.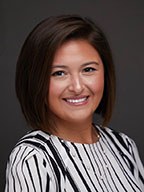 Kylie Miller
Kylie is a senior majoring in Management with a concentration in human capital management. Last summer, Kylie interned with UPMC's finance department in Pittsburgh, PA. She spent the past year as the Executive Director of the Smeal Human Capital Student Consultants (SHCSC) organization and the Director of Events and Operations for Smeal Ambassadors. After graduation, Kylie will be joining KPMG as an Healthcare Solutions Advisory Associate in their Pittsburgh office.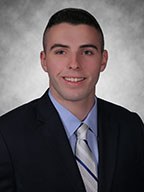 Kevin Sheridan
Kevin is a senior majoring in Management with a concentration in Human Capital and a Legal Environment of Business minor. He is also a U.S. Army ROTC cadet. At Penn State, he's been involved in the Smeal Human Capital Student Consults (SHCSC) and Society of Human Resource Management & Labor Employment Relations (SHRM-LER). Last summer, he interned for Lockheed Martin as a Human Resources Business Partner. Concluding graduation, Kevin will serve as an Active Duty Infantry Officer in the United States Army.