Annual Newsletter 2020-2021
The Annual Newsletter highlights the department's faculty and PhD students.
Message from the Department Chair
Dear Alumni and Friends,
This past year has certainly been a challenging one for everyone! I hope that this finds you well and ready for another (potentially as challenging) academic year. In the following you will find updates on the happenings in the M&O Department over the 2020-2021 academic year: including profiles of our PhD students who are on the job market this year; recognition of the PhD students who graduated this past year; a welcome to our new faculty, and a spotlight on recent faculty awards and distinctions.
Best wishes!
Vilmos
Vilmos F. Misangyi
Earl P. Strong Professor of Exec Ed in Bus Admin Chair
M&O Department
Doctoral Students on the Job Market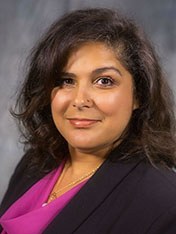 Celeste Diaz Ferraro
Dissertation Title
Building the Institutional Infrastructure of an Emerging Field: Power and Meaning-Making in Genomic Medicine between 1990-2020
Dissertation Committee
Charlene Zietsma (Chair), Forrest Briscoe, Denny Gioia, Leland Glenna, Barbara Gray Education
BA, Communication, Trinity University MBA, International Business, Georgetown University
Research Interests
Field emergence & institutional change, entrepreneurial ecosystems, small/micro enterprise, social innovation
Teaching Interests/Experience Experience
(UG) Strategic Management; Innovation & Creative Problem Solving; Financing the Entrepreneurial Venture; (Grad) Marketing Management; (U.S. Dept. of State) 8-Week Entrepreneurship Boot Camps (). Teaching interests: Business, Ethics & Society; Social Entrepreneurship, Sustainability & Innovation; Corporate Entrepreneurship & Intrapreneurship; International Business Environment; Negotiation; Business & Public Policy Processes
Awards
Bunton-Waller Graduate Fellow, Smeal College of Business; Susman Research Enhancement Award; Research Fellow, International Humanistic Management Association (2019-2021); Scholar in Residence, Trinity University Center for Innovation and Entrepreneurship (2021- 2022)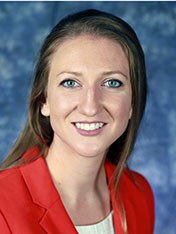 Christine A. Mihelcic
Dissertation Title
The Disability Advantage: Stigmatized Identity and Social Entrepreneurship
Dissertation Committee
Linda Klebe Treviño (Chair), Aparna Joshi, Charlene Zietsma, Karen Page Winterich
Education
Master of Public Policy, University of Virginia
B.S. Psychology, Virginia Tech
Research Interests
identity, stigma, disability, social entrepreneurship, diversity and inclusion Teaching Interests/Experience Organizational Behavior, Diversity, Entrepreneurship, Research Methods, Qualitative Methods
Awards
The Edward and Susan Wilson Scholarship in Business
Gerald I. Susman Enhancement Fund Smeal College of Business Small Research Grant
Publications
Reina, C., Kreiner, G.E., Rheinhardt, A. & Mihelcic, C.A. In press. Your Presence is Requested: Mindfulness Infusion in Workplace Interactions and Relationships. Organization Science. Kreiner, G.E., Mihelcic, C.A., & Mikolon, S. In press. Stigmatized Work and Stigmatized Workers. Annual Review of Organizational Psychology and Organizational Behavior. 9. Kreiner, G.E. & Mihelcic, C.A. (2020). Stigma and Identity. Brown, E. (Ed.), The Oxford Handbook of Identities in Organizations. Oxford University Press.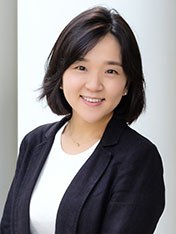 Min Young Yoon
Dissertation Title
The Effects of Formative Family Experiences (FFE) on Men's Engagement in Work-Family Initiatives
Dissertation Committee
Aparna Joshi (Chair), Forrest Briscoe, Carolyn Dang, Stephen Humphrey, and Karen Winterich
Education
M.A., Management and Organizational Analysis, The University of Warwick
B.A, Psychology and Business Administration Yonsei University
Research Interests
Diversity and Inclusion, Gender, Allyship, Work-Family Interface
Teaching Interests/Experience
Organizational Behavior, Managing a Diverse Workforce, HRM, Introduction to Management
Awards
Gerald I. Susman Enhancement Fund Smeal College of Business Small Research Grant
Management and Organization Summer Research Funding
Management and Organizational Excellence Enhancement Fund
Doctoral Student Graduates (and Placements)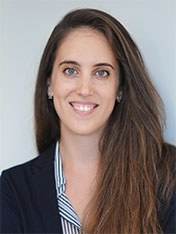 G. Alessandra Rizzi
Assistant Professor
Texas Christian University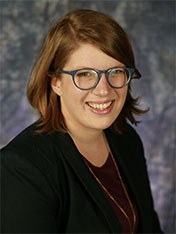 Anna Roberts
Lecturer
University of Bath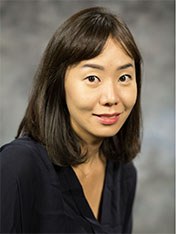 Hye Joon Park
Adjunct Professor
Bowling Green University
New Faculty Members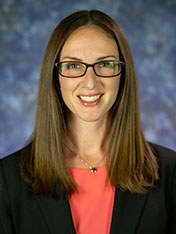 Margaret Luciano
Margaret is an Associate Professor in the Management & Organization Department. Her research focuses on teams, multiteam systems, and leadership, with a particular interest in healthcare settings. Notably, her research on understanding and enhancing the quality of patient handoffs won competitive international awards.
Margaret's research has been funded by corporate and government grants and published in leading academic and practitioner outlets (e.g., Academy of Management Review, Academy of Management Journal, Journal of Applied Psychology, Harvard Business Review).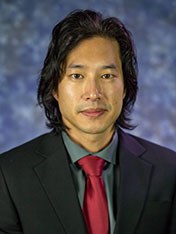 Eric Lee
Eric is an Assistant Professor at Smeal College of Business. His research lies at the crossroads of competitive dynamics, corporate governance, and social evaluations. More specifically, he is interested in how governance practices impact competitive behaviors and how managers use information to reduce unfavorable reactions from external audiences. His research has been published in Strategic Management Journal and Organizational Research Methods. Eric received his Ph.D. from the University of Georgia and prior to pursuing an academic career, he worked as an international business development consultant, an entrepreneur, and a vocalist in a rock band touring up and down the U.S. east coast and in Asia.
Promotions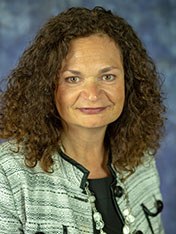 Charlene Zietsma
Promoted to Professor of Management and Organization. She is also the John and Becky Surma Dean's Research Fellow.
Faculty Awards, Recognitions, & Distinctions
Mark DesJardine: 2021 Emerging Scholar Award, Alliance for Research on Corporate Sustainability; 2021 Responsible Research in Management Award, Academy of Management Fellows Group and the Community for Responsible Research in Business and Management; 2020 Best Reviewer Award, Strategic Management Journal.
Raghu Garud: 2020 Distinguished Scholar Career Award, Technology Innovation Management (TIM) Division, Academy of Management.
Denny Gioia: Class of 2021 MBA Most Valuable Professor from the Smeal College of Business MBA Program; Class of 2021 Most Memorable Professor from the Smeal College of Business Management & Organizational Leadership Master's Program.
Don Hambrick: Class of 2021 MBA Best Management Consulting Professor, Smeal College of Business MBA Program.
Vilmos Misangyi: Class of 2021 MBA Most Influential Professor, Smeal College of Business MBA Program.