Tom Buday
Biography of Tom Buday.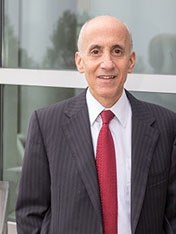 Senior Vice President, Head of Marketing and Consumer Communication, Nestlé S.A.
Board Member, Penn State Smeal College of Business Board of Visitors
Tom Buday '80 retired as Nestlé's Global Head of Marketing and Consumer Communication. Tom was responsible for providing functional leadership in Marketing as well as strategic direction for Nestlé Corporate Brand.
Tom started his career with Procter & Gamble in 1981 and joined Carnation Company as Senior Analyst, Marketing Research in 1983, just prior to its acquisition by Nestlé. 
In 1988 he joined the Friskies PetCare Division of Nestlé USA as Marketing Manager and became Vice President of Marketing in 1995. 
In 1999 Tom joined the Petcare Strategic Business Unit in Nestlé's global headquarters in Vevey, Switzerland. In 2003 he became European Marketing Director for Nestlé Purina PetCare, a role he served until taking his current position in 2008. 
Tom has an undergraduate business degree from Penn State University and an MBA from the University of Cincinnati. He serves as a member of Facebook's Client Council and Twitter's Influencer Council, providing advertiser perspective and input to the development of their respective products and platforms.