Lori Koch
Biography for Lori Koch.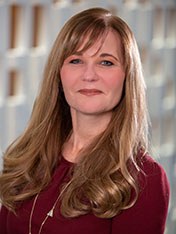 Executive Vice President and Chief Financial Officer, DuPont
Board Member, Smeal Board of Visitors
Lori Koch '97, during her 20 years as a finance leader with DuPont, Lori has demonstrated expertise across a broad spectrum of finance disciplines as well as developing and executing the right financial strategy to support the achievement of the company's business objectives.
Lori joined the company in 2003 and has since held finance leadership roles spanning business units, the science and technology organization, and corporate functions. Most recently, she was the head of investor relations and corporate financial planning analysis.
She previously led finance for several multi-billion-dollar business units including Packaging and Industrial Polymers, Performance Polymers, and Performance Materials. Over the last four years she played a principal role in strategy, planning, and shareholder engagement across the DowDuPont transaction and subsequent split into three new independent companies.
Earlier in her career, Lori served in key finance roles at Comcast Business Communications and Lucent Technologies. She currently serves as a director of Actylis, a leading global virtual manufacturer of life sciences materials and technology.
Lori holds an M.S. in Accounting from Babson College and a B.S. in Finance and International Business from Pennsylvania State University.