Jason Borrelli
Biography of Jason Borrelli.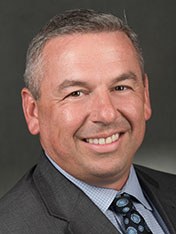 Managing Director, Property Management & Due Diligence
Board Member, Penn State Smeal College of Business Board of Visitors
Jason Borrelli '94 is a Managing Director at EQT Exeter, a real estate private equity fund manager based in Conshohocken PA. He is responsible for overseeing acquisition due diligence, property management and capital projects. Mr. Borrelli began his career as a mechanical engineer at the architecture and engineering firm Einhorn, Yaffe and Prescott. He served as property manager for National Properties Incorporated (NPI) from 1995-2002 and for Liberty Property Trust from 2002-04. For two years prior to the formation of Exeter Property Group, Borrelli served as a partner at NPI.
Mr. Borrelli earned both a Bachelor's degree in Aerospace Engineering and an MBA from the Pennsylvania State University.