Jason Borrelli
Biography of Jason Borrelli.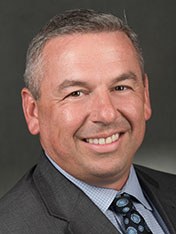 Principal, National Property Due Diligence and Management, Exeter Property Group
Board Member, Penn State Smeal College of Business Board of Visitors
Jason Borrelli '94 is a Principal at Exeter Property Group, a real estate private equity fund manager based in Conshohocken PA. He is responsible for overseeing acquisition due diligence, property management and capital projects. Mr. Borrelli began his career as a mechanical engineer at the architecture and engineering firm Einhorn, Yaffe and Prescott. He served as property manager for National Properties Incorporated (NPI) from 1995-2002 and for Liberty Property Trust from 2002-04. For two years prior to the formation of Exeter Property Group, Borrelli served as a partner at NPI.
Mr. Borrelli earned both a Bachelor's degree in Aerospace Engineering and an MBA from the Pennsylvania State University.