2022 Keynote Speakers
This is a listing of the leaders who will be serving as keynotes at this year's PWPW Conference.
Kathryn Dougherty
Founder, Spritz Beverages Co.
Kathryn Dougherty '09 is the founder of Spritz Beverages Co, a beverage start-up that develops and markets a line of softly sparkling, boldly flavored, craft tea infusions. Recognizing a gap in the market for non-alcoholic drink alternatives, especially those that appeal to women and female athletes, Kathryn began experimenting with different flavor combinations. The 4 product flagship line, Spritz Tea, is now piloting in over 400 locations in Ohio, and available online at spritztea.com.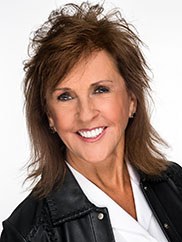 Anne Beiler
Founder, Auntie Anne's
Anne Beiler began twisting pretzels in 1987 to support her husband's vision of offering free counseling services in their community. What started as a single farmer's market stand grew into Auntie Anne's®, the world's largest hand-rolled soft pretzel franchise.
Beiler's journey towards success began many years before she rolled the first pretzel when she and her husband experienced any parent's worst nightmare – losing a child. This propelled Anne into years of darkness, depression, and despair but out of her pain came purpose and the desire to persevere towards personal and professional success.
Beiler is among an elite group of women who have founded national companies in America and is among an even smaller group that has owned an international franchise company. She was named one of America's 500 Women Entrepreneurs by Working Women and Entrepreneur of the Year by Inc. Magazine. Many television shows have featured Anne's Entrepreneurial insights and personal story, including Secret Millionaire, The Oprah Winfrey Show, Good Morning America, ANDERSON, and Food Court Wars. Her story is highlighted in numerous publications, including Fortune Magazine, Inc Magazine, Guidepost, and Nation's Restaurant News. Anne also received honorary doctorates from Eastern College and Elizabethtown College.
Beiler sold Auntie Anne's® in 2005 and authored Twist of Faith, a revealing look inside her life and business. She followed up that book with, The Secret Lies Within, which provides an inside-out look at trauma and how to overcome it through sharing your story.
Today, Beiler speaks to audiences worldwide, inspiring people with her authentic stories and life experiences. Her mission is to help women overcome the pain, blame, and shame of their past by sharing their stories so they can lead with purpose.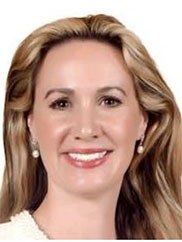 Jessica Rusu
Chief Data, Information and Intelligence Officer, Financial Conduct Authority
Jessica Rusu '01 joined the FCA as Chief Data, Information and Intelligence Officer in June 2021.
As CDIIO, Jessica is leading the transformation of the FCA's ability to analyze and use the data, intelligence  and information we receive to effectively oversee the 60,000 firms we regulate.  Jessica is building and evolving our relationship with big tech companies, fintechs, and the wider data science community.
Jessica was the Chief Data Officer of Chetwood Financial limited, a digital native, start-up bank, where she spearheaded the use of machine learning. Before moving into fintech, Jessica was Senior Director of Finance and Analytics at eBay in Europe where she built out their advanced analytics and customer insight function.
She previously worked in credit analytics at Ford Motor Company and Stress Testing at GE Capital. Jessica has a degree from Penn State University in Management Science and Information Systems and an MBA from University of Michigan.  More recently, she completed the Oxford Said Business School's Artificial Intelligence program.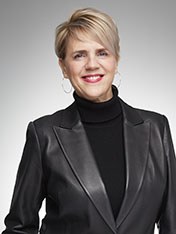 Mary Beth Trypus
Chief Revenue Officer, Vera Bradley
Mary Beth Trypus '87 is the Chief Revenue Officer of Vera Bradley in Fort Wayne, Indiana. She leads the iconic American bag and luggage design company's full line stores, factory outlet stores and wholesale channel, which includes specialty retailers, key accounts and major department stores. Since joining Vera Bradley in 2016, Trypus has been instrumental in navigating the company through an ever-changing retail climate. During her tenure, she has led teams to open 12 new stores, realigned sales structure of the wholesale channel and integrated the Retail Brand Experience team into the sales organization to better align visual initiatives for revenue generation.
Trypus has more than 25 years of sales, planning and marketing experience across both the wholesale and retail sectors. With a relentless focus on the customer, she has expertise building brands and driving revenue in multiple categories and channels. Prior to joining Vera Bradley, Trypus served as Executive Vice President of Sales and Marketing for Bulova Corporation. Previous roles include Senior Vice President of Sales and Planning for Nine West Group; Vice President of Sales for Juicy Couture Apparel and Accessories; Director of Sales for Kenneth Cole and Laundry Accessories; and Apparel and Accessories Buyer for Kaufmann's, a division of May Department Stores. She began her career as an Executive Trainee at May Company.
At Penn State, Trypus was a member of Kappa Delta Sorority and Golden Key National Honor Society. She graduated cum laude with a degree in Marketing. Trypus currently splits her time between Fort Wayne and Pittsburgh, where she was born and raised. She and her husband, Jeff, are the proud parents of two daughters – Taylor, a physician assistant, and Madi, a junior at Penn State studying Security and Risk Analysis.
To read about keynotes from previous years' events, please go to our Past Speakers page.