2023 Keynote Speakers
This is a listing of the leaders who will be serving as keynotes at this year's PWPW Conference.
Kathryn Dougherty
Founder, Spritz Beverages Co.
Kathryn Dougherty '09 is the founder of Spritz Beverages Co, a beverage start-up that develops and markets a line of softly sparkling, boldly flavored, craft tea infusions. Recognizing a gap in the market for non-alcoholic drink alternatives, especially those that appeal to women and female athletes, Kathryn began experimenting with different flavor combinations. The 4 product flagship line, Spritz Tea, is now piloting in over 400 locations in Ohio, and available online at spritztea.com.
Lindsay Peoples
Editor-in-Chief, The Cut
Former Editor-in-Chief, Teen Vogue
One of the nation's rare Black female editors-in-chief and a 2020 Forbes 30 under 30 honoree, The Cut's Lindsay Peoples shares an invaluable view of women's empowerment, marketing to GenZ, elevating your brand in the era of Black Lives Matter, hiring for diversity, and running multi-million-dollar brands with an editorial mission to view everything through the lens of inclusivity. Peoples returned to The Cut, New York Magazine's style and culture site in 2021, after two years as editor-in-chief at Teen Vogue. At Teen Vogue, she was the youngest editor-in-chief of a Condé Nast publication and one of the rare Black journalists in leadership roles at the company's magazines. While there, she co-founded the Black in Fashion Council, which has enlisted the support of the Human Rights Campaign to provide benchmarking around corporate policies and practices that are pertinent to the inclusivity of Black employees. Under Peoples Wagner's leadership, the Council established an Equality Index Score for companies across fashion and beauty brands and the media that covers them. Before Teen Vogue, Peoples spent five years as an editor at both The Cut and New York Magazine, roles she assumed following her time as the fashion market reporter at Style.com. During this first tenure at The Cut, she won the 2017 ASME Next award, which honors outstanding achievement by magazine journalists under the age of 30. She also wrote the critically acclaimed "Everywhere and Nowhere: What it's really like to be Black and work in fashion." The piece featured more than 100 people of color's insights and perspectives on diversity in fashion. In 2019, she was celebrated among Business of Fashion's BoF 500. She was also included on the 2020 "Root 100" list of the most influential African Americans. Earlier in her career, Peoples spent two years as a fashion market assistant at Teen Vogue, where she returned after a stint at O, The Oprah Magazine. She began her career in fashion at Teen Vogue as an assistant working in the fashion closet under the founding editor-inchief, Amy Astley. Peoples, who hails from Wisconsin, graduated from Buena Vista University with a bachelor's degree in art and journalism. Sharing her own personal and professional experiences, branding savvy and leadership expertise, Peoples Wagner provides honest, authentic advice that not only inspires, but gives audiences the insights and tools to take action.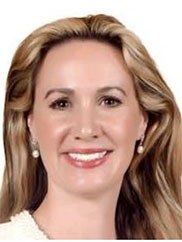 Jessica Rusu
Chief Data, Information and Intelligence Officer, Financial Conduct Authority
Jessica Rusu '01 joined the FCA as Chief Data, Information and Intelligence Officer in June 2021.
As CDIIO, Jessica is leading the transformation of the FCA's ability to analyze and use the data, intelligence  and information we receive to effectively oversee the 60,000 firms we regulate.  Jessica is building and evolving our relationship with big tech companies, fintechs, and the wider data science community.
Jessica was the Chief Data Officer of Chetwood Financial limited, a digital native, start-up bank, where she spearheaded the use of machine learning. Before moving into fintech, Jessica was Senior Director of Finance and Analytics at eBay in Europe where she built out their advanced analytics and customer insight function.
She previously worked in credit analytics at Ford Motor Company and Stress Testing at GE Capital. Jessica has a degree from Penn State University in Management Science and Information Systems and an MBA from University of Michigan.  More recently, she completed the Oxford Said Business School's Artificial Intelligence program.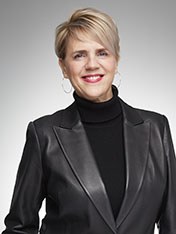 Mary Beth Trypus
Chief Revenue Officer, Vera Bradley
Mary Beth Trypus '87 is the Chief Revenue Officer of Vera Bradley in Fort Wayne, Indiana. She leads the iconic American bag and luggage design company's full line stores, factory outlet stores and wholesale channel, which includes specialty retailers, key accounts and major department stores. Since joining Vera Bradley in 2016, Trypus has been instrumental in navigating the company through an ever-changing retail climate. During her tenure, she has led teams to open 12 new stores, realigned sales structure of the wholesale channel and integrated the Retail Brand Experience team into the sales organization to better align visual initiatives for revenue generation.
Trypus has more than 25 years of sales, planning and marketing experience across both the wholesale and retail sectors. With a relentless focus on the customer, she has expertise building brands and driving revenue in multiple categories and channels. Prior to joining Vera Bradley, Trypus served as Executive Vice President of Sales and Marketing for Bulova Corporation. Previous roles include Senior Vice President of Sales and Planning for Nine West Group; Vice President of Sales for Juicy Couture Apparel and Accessories; Director of Sales for Kenneth Cole and Laundry Accessories; and Apparel and Accessories Buyer for Kaufmann's, a division of May Department Stores. She began her career as an Executive Trainee at May Company.
At Penn State, Trypus was a member of Kappa Delta Sorority and Golden Key National Honor Society. She graduated cum laude with a degree in Marketing. Trypus currently splits her time between Fort Wayne and Pittsburgh, where she was born and raised. She and her husband, Jeff, are the proud parents of two daughters – Taylor, a physician assistant, and Madi, a junior at Penn State studying Security and Risk Analysis.
To read about keynotes from previous years' events, please go to our Past Speakers page.