Honor and Integrity Team
The honor and integrity team at Smeal College of Business
Director of Honor and Integrity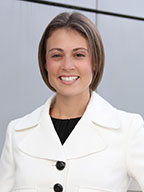 Jennifer L. Eury is the director of honor and integrity and an instructor in management and organization at the Smeal College of Business. She is responsible for the college's honor and integrity initiatives, including marketing and communications, training and orientation, and policy execution and implementation. She also teaches courses in ethics and leadership and change in organizations.
Jennifer joined Smeal, as the director of alumni relations in June 2008, where she was responsible for engaging the college's alumni community, now more than 75,000 members strong, and serving on the Advisory Council for the Association of Business Schools Alumni Professionals (2012-2013). She started her career at Penn State in 2005. Since joining the University, she has also worked for the Undergraduate Admissions Office as an admissions officer and writer for the marketing and recruitment team, and for the Department of Geography as the public relations coordinator.
She is the immediate-past chair of the Women of Smeal Initiative's Steering Committee, a group that aims to extend college-wide awareness of events and activities and create new opportunities that promote and develop women as leaders. Currently, she is a consulting editor for Higher Education in Review, an independent, refereed journal published by graduate students in the Higher Education program at Penn State.
She received her Ph.D. in higher education, master of science in business administration, master of education in higher education, and bachelor of arts in advertising-public relations, all from Penn State. Her current research interests include how alumni identify with an organization after they've left, and how alumni respond when the organization undergoes a scandal.
Additional Team Members
Judy Ebeling, Assistant
Phone: 814-863-5525
E-mail: jlt5@psu.edu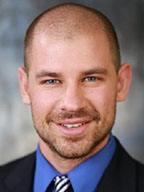 Brian Ross, Honor and Integrity Graduate Assistant
Brian is a second-year MBA candidate concentrating in supply chain management and strategic leadership. He is currently serving as the Graduate Assistant in the Honor and Integrity department under the direction of Jennifer Eury. He is also a member of the Supply Chain Association and the MBA Association at Smeal. Before attending business school, Brian graduated from the University of Pittsburgh at Johnstown. There he studied business management with a concentration in human resources. He was a member of Alpha Kappa Psi business fraternity as well as the National Society of Leadership and Success. After graduation, Brian worked for Marriott hotels for two years.
Chad Darlington, Honor and Integrity Graduate Assistant
Chad is a second-year MBA candidate focusing on Supply Chain and Strategic Leadership. He continues to work with Jen Eury on an internal dashboard and the Smeal Ethics Culture Audit, and belongs to the Supply Chain Management Association and MBA Association. Before joining Smeal, Chad worked at 3M as a Supply Chain Analyst with its healthcare and protective coating products, while earning a 3M Lean Six Sigma Green-belt certification and saving the company more than $1.7 million. Chad is also currently serving in Penn State's Center for Supply Chain Research as a Graduate Research Assistant, helping companies with supply chain solutions.